Hydraulic Shearing Machine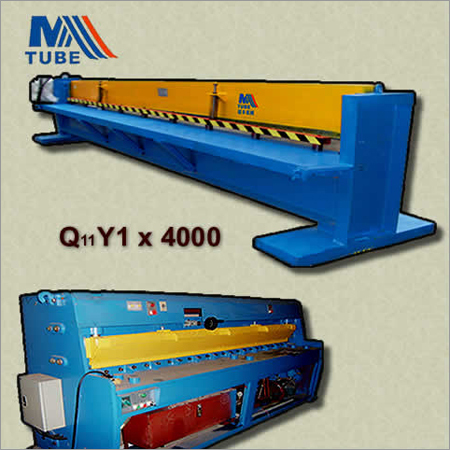 Hydraulic Shearing Machine
Product Code : 201533142729
Provided Hydraulic Shearing Machines are the industrial equipments, featured with blades and rotary disks. The machines employ a specific technique, which cut metal with precision. These are operated via hydraulic power or hand functioned machines for thinner metals. Provided products proffer fast and accurate operations and make it elementary to cut a lot of metal in manufacturing plants. Offered Hydraulic Shearing Machines don't need a lot of maintenance as machine-like models and therefore are cost effective. These compact machines take up less space and insure operational exactitude.
Key Points :

Secure metal with clinches while the process of cutting hence insuring smooth cuts.
Capable to cater all sizes of metal with equal efficiency.
Applicable for complex cuts as well as curves.
Hold the materials to be sheared in a fixed place by avoiding movement and insuring safety.
SHANGHAI METAL FORMING MACHINE CO., LTD.
299, Tangming Road, Litahui, Songjiang District, Shanghai - 201617, China
Mr. Shuli Pan (General Manager)